A state ban on evictions from residential rental units has been extended through the end of the year.
A state ban on evictions from residential rental units has been extended through the end of the year.
Oregon lawmakers have approved money to start paying wildfire costs and helping homeowners rebuild, add workers to process unemployment claims and update technology and expand capacity for cor…
Oregon on Friday reported a record-breaking 457 new COVID-19 cases, sparking concern of a new spike in infections and deaths.
Oregon state coffers saw personal and corporate income tax collections go up in the past few months, not down as had been forecast, after the initial shock of the coronavirus pandemic resulted…
A political action committee backing a ballot measure aimed at taxing tobacco products racked up the largest contributions so far for the Nov. 3 election, state records showed Tuesday.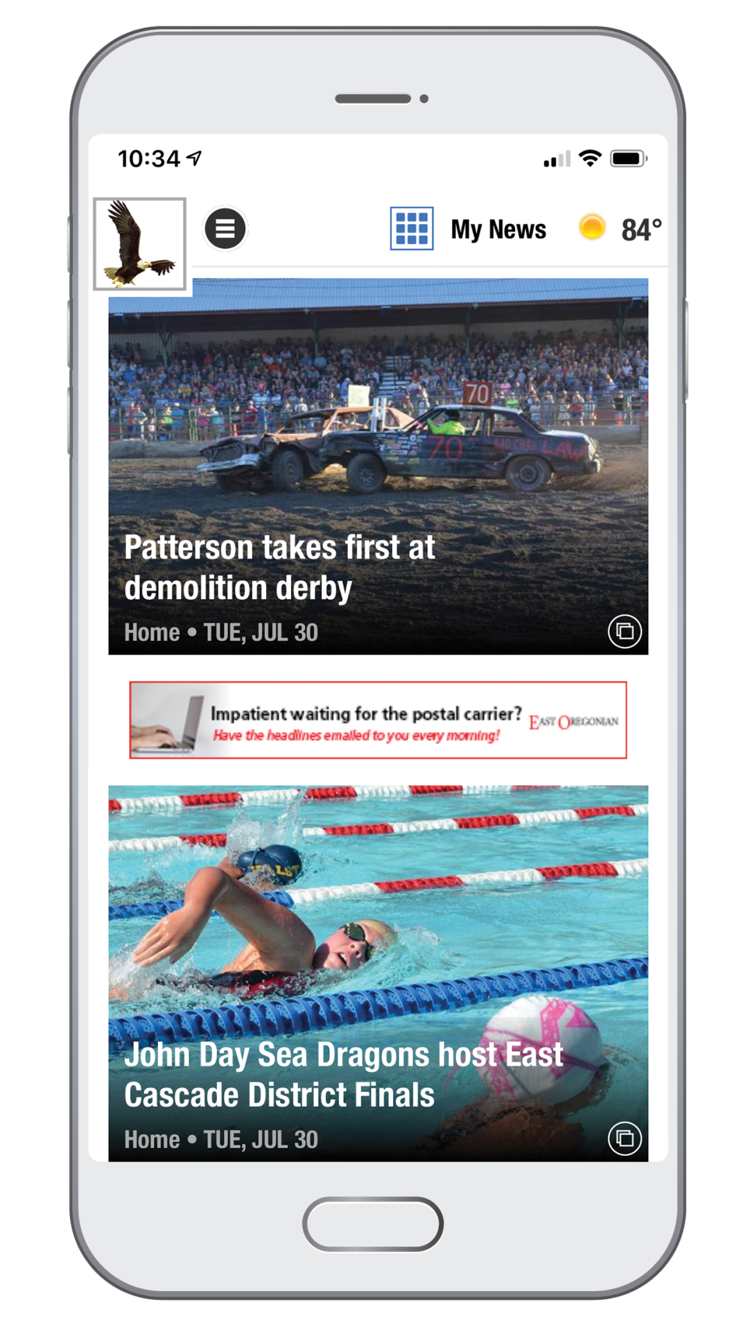 Get breaking news!
A British insurance marketplace in business since 1871 will pay up to $25 million of wildfire costs in Oregon under the state's one-of-a-kind wildfire insurance.
Oregon's widespread wildfires will add to the already heavy workloads of the state Employment Department.
Five Oregon cities set all-time records for air quality in the past week, due to smoke from dozens of wildfires.
Even as thousands of firefighters continue to suppress dozens of wildfires spread over 1 million acres, Gov. Kate Brown and U.S. Sen. Ron Wyden called separately for actions to help Oregon rec…
At least ten people are dead and 22 are missing in the dozens of fires that have burned more than 1 million acres and filled skies with choking smoke across the state.
As of Sept. 4, the Forest Service was ready to declare 2020 a surprisingly successful year in terms of major wildfires.
Dozens of people are missing as state officials look for those who may have stayed behind in the over 1 million acres that have burned in major wildfires across Oregon since Monday.
Oregon firefighters hope to start pushing back on dozens of deadly blazes that have scorched 900,000 acres, killed at least three people, destroyed entire towns and forced up to 500,000 reside…
Most Oregon and tri-county voters have negative views of the ongoing political protests in violence, according to a survey released by DHM Research on Thursday, Sept. 10.
Oregon is being swept by likely the most deadly and destructive fires in its history, Gov. Kate Brown said Wednesday.
Wind-driven wildfires turned daytime skies orange Tuesday across the Willamette Valley, closed a portion of Interstate 5 in Southern Oregon, left thousands without power and led to the evacuat…
Congress returns to Washington on Tuesday for likely the final floor sessions prior to the bitterly-fought Nov. 3 general election.
"Keep your yard signs," Jamie McLeod-Skinner said on election night in November 2018.
Oregon voters will not decide Nov. 3 if they want an independent commission to redraw legislative and congressional district lines after every 10-year census.
In July 1945, Leon Devereaux was a Navy ensign flying a 4JU Corsair fighter, shooting down a Mitsubishi "Betty" bomber off the coast of Japan.
Oregon will stay under the COVID-19 state of emergency in place since March until Nov. 3, Gov. Kate Brown announced Tuesday.
The Oregon Republican Party announced Monday afternoon that it had fallen short of the minimum required signatures on petitions to put a recall of Gov. Kate Brown before voters.
Terri Davie will become the first woman to lead the Oregon State Police as superintendent.
After three months of Portland attempting to go it alone on the handling of nightly violence, Gov. Kate Brown on Sunday released a master plan that involves city, county state and federal resources.
Oregon's COVID-19 case rate seems to be in decline, but state health officials are nervous about a potential uptick in cases, following the upcoming Labor Day holiday weekend.
A $62 million relief fund is now accepting applications from Black residents picking up the pieces after the novel coronavirus shattered lives and livelihoods across Oregon.
With the spread of coronavirus in Oregon holding fairly steady, Gov. Kate Brown on Friday said she is prepared to impose new restrictions if things don't improve.
As the states' $500 Emergency Relief Check Program entered its third day Friday, state officials announced all 70,000 available payments were distributed or dedicated to Oregonians in need.
Oregon residents facing financial hardship from the COVID-19 crisis are eligible for $500 one-time checks in a program beginning Wednesday, Aug. 19.
The Oregon Legislature's most powerful panel approved a plan to use federal funds to buy $105 million of personal protective equipment, despite objections from over half of all lawmakers.
In the dead of the night, in the 11th hour, Oregon State University-Cascades's proposed Student Success Center was a failure in the Legislature — again.
The bar has been lowered for reopening smaller schools this fall as Oregon continues to cope with the COVID-19 pandemic.
The second special session of the Oregon Legislature on Monday careened between boredom and anger, spiritual quotes and name calling as it dragged on from early morning into the night.
Oregon lawmakers were poised Monday to achieve their special-session aims by cutting spending and rebalancing the state budget, and passing other bills affecting unemployment claims and furthe…
Even as Oregon lawmakers opened their second special session of the summer, the political battle lines are being drawn over legislation that would disconnect the state tax code from three fede…
Thousands of Oregonians who await unemployment benefits, whose claims were denied or who never filed in the first place will soon have a chance to obtain one-time $500 checks from a state fund.
Office workers will be required to wear masks indoors to help keep Oregon on track to suppress the growth of COVID-19, Gov. Kate Brown said Friday.
Oregon Employment Department officials have now worked through a backlog of 70,000 claims by people whom Congress has made newly eligible for unemployment benefits.
The Oregon Supreme Court has upheld the 2019 legislative changes that divert part of future public employee retirement contributions to pay current pensions.
Oregon lawmakers approved $94 million more to expand coronavirus testing and contact tracing, but deadlocked on $105 million more for the state to buy personal protective equipment for distrib…
Oregon is likely a day away from crossing the threshold of 20,000 cases since the beginning of the COVID-19 pandemic, the state reported Wednesday.
The percentage of positive COVID-19 tests cases hit their highest levels in four months, state health officials reported Monday.
Oregon Gov. Kate Brown has appointed a Racial Justice Council to advise her on the next state budget and to help reform a wide range of state programs and policies.
Gov. Kate Brown has made it official: She has called Oregon lawmakers back into a special session starting Monday, Aug. 10, to close a $1 billion gap in the state budget.
Rapidly rising COVID-19 infections, an ominous public health report, and a political stalemate led to Gov. Kate Brown's unprecedented late-night order rolling back the reopening of Umatilla County.
Only a third of Oregonians believe the state is "going in the right direction," and the majority support racial justice protests and police reforms, according to a new statewide survey.
The acting director of the Oregon Employment Department confirmed Wednesday that overpayments have been made to some people who are working reduced hours, but who also draw unemployment benefi…
While the nation passed 150,000 deaths from COVID-19, there were some relatively encouraging numbers about a decline of the infection rate in Oregon and a plateau of the high numbers of infect…
In order to resume in-person school this fall, Oregon counties and the state as a whole must meet a low threshold of COVID-19 cases that only one county currently meets, according to a new man…
On a day when the one-day death toll from COVID-19 set a new record, Oregon health officials said some long-range forecasting offers a "glimmer of hope" that the rise in infections could be ebbing.
An informal coalition of local governments, civic and business groups across Oregon say they are being short-changed by state political leaders in charge of allocating about $1.6 billion in fe…
All K-12 students in Oregon will be required to wear face coverings if they return to classrooms this fall, according to a new state mandate. All school staff in K-12 schools will also be requ…
Gov. Kate Brown on Wednesday ordered bars to close earlier, lowered the age for mask requirements, further limited crowd sizes and said she may impose travel restrictions.
Aiding financially crippled businesses and the impact of alcoholism on public health were the center of debate Tuesday at a meeting to consider extending off-site alcohol sales rules put in pl…
As he heads back to Washington, D.C., U.S. Sen. Jeff Merkley is pessimistic about how much the Senate's Republican majority is committed to extending higher unemployment benefits or providing …