Proponents say measure could reduce gun deaths and injuries, but opponents dislike one-size-fits-all approach.
Proponents say measure could reduce gun deaths and injuries, but opponents dislike one-size-fits-all approach.
The Oregon Supreme Court allowed energy siting rules that conservation groups say hurt public involvement and will greenlight questionable projects.
Marion County Judge David Leith's decision overturns secretary of state action and means proposed ballot measures do not violate Oregon's single-subject rule.
About 21,800 Oregonians risk losing government benefits to help them buy food if a proposed federal rule goes into effect in April.
One question has lingered in political circles in the days since Democratic legislators unveiled their latest plan to limit the state's greenhouse gas emissions.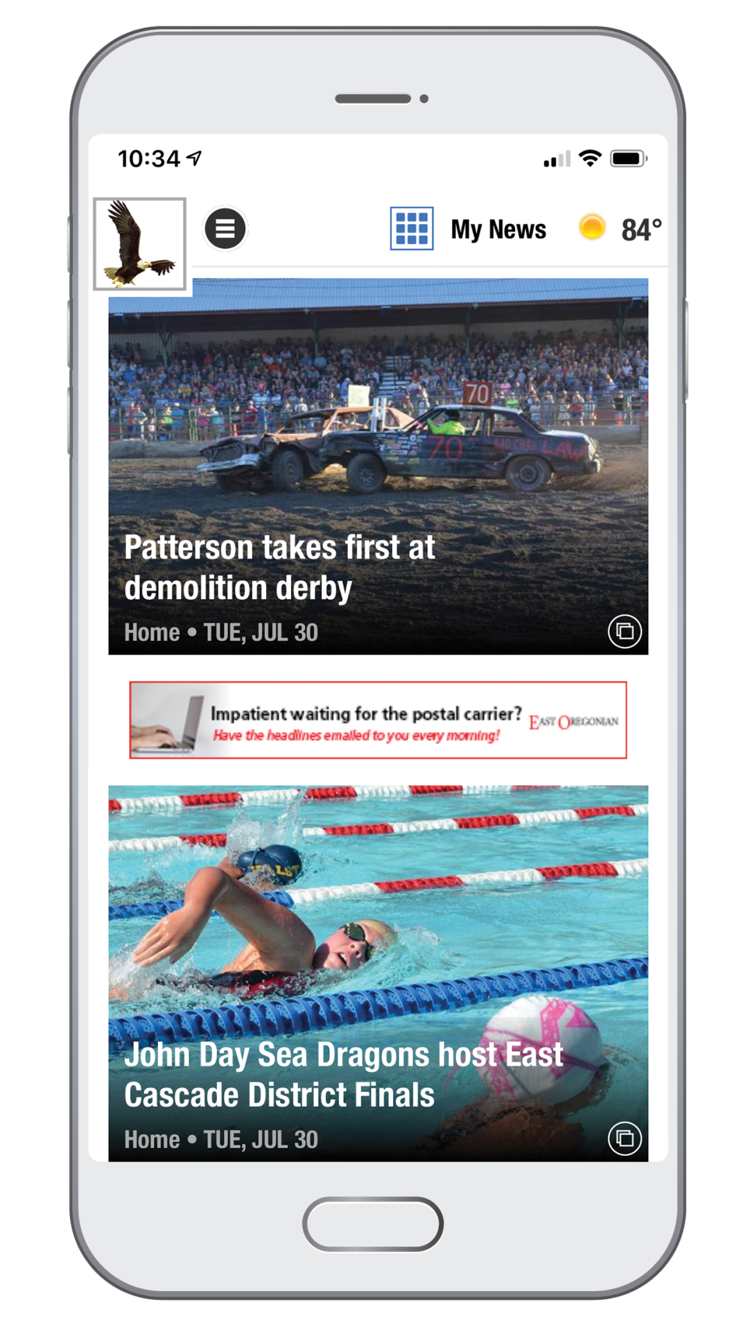 Get breaking news!
The state wants zero deaths on its roads by 2035, but an increasing number of trucks is taxing inspectors.
Senate President Peter Courtney, D-Salem, is out of the Capitol this week while being treated for a hip injury at Oregon Health & Science University, according to his office.
Awareness of sex trafficking has risen while labor trafficking crimes have gone unprosecuted. The attorney general's new task force seeks to change that.
Less than a month before legislators convene again, a new proposal to cap Oregon's greenhouse gas emissions is taking firmer shape.
A proposed expansion of the Aurora State Airport violates the state's land-use law, imperils prime farmland and wasn't properly approved, two conservation groups argue in a lawsuit.
Deputy Secretary of State Rich Vial has resigned his position.
An aluminum recycling plant in The Dalles has been hit with the largest fine ever imposed by the Oregon Department of Environmental Quality for air pollution.
Environmentalists trying to get before Oregon voters later this year contend the state acted illegally in blocking their petition effort.
Newly disclosed records show what local judges knew about increased activity by Immigration and Customs Enforcement agents in courthouses, as well as increased tensions with federal authorities.
The lawsuit related to the walkout of GOP Senators last session alleged that Senate President Peter Courtney and others violated Boquist's rights. A judge disagreed.
Despite Oregon's strong economy, a state economist called the last a decade a "disappointment" as the state recovers from the Great Recession.
Three individuals selected by the department director will oversee correctional services, human resources and communications.
Legislative attempts to mandate civics instruction in Oregon classrooms have failed. The Secretary of State's Office has shifted its priorities to promote civic education.
While tragic headlines seem plentiful, crashes involving trucks aren't happening at the rate you might expect.
Summer Warner and her team at the Department of Administrative Services work to provide support network for new and experienced agency directors.
Graham Trainor has taken the helm at one of the state's largest labor groups at a time when workers in Oregon — already a strong union state — appear emboldened, engaging in ambitious bargaini…
Elmonica fifth graders behind Oregon's new 'Beagle Bill' will be honored in a Jan. 13 ceremonial signing.
Secretary of State Bev Clarno turns to constitutional basis to toss two proposals to increase Oregon's reliance on renewable energy.
Consultants hired to lift Oregon's foster care system out of dysfunction were expected to close up shop Friday. All told, they are expected to walk away with $3.5 million after eight months of work.
The Forensic Justice Project recently made headlines by overturning a manslaughter conviction based on incomplete scientific evidence. It's poised to expand its work.
Describing herself as a 'community advocate,' Pierce calls for a different approach.
The Oregon State Hospital is suspending all civil admissions until Dec. 27 to prioritize patients ordered by courts to receive competency restoration treatment.
The deadline to purchase health care for 2020 through the Oregon's Health Insurance Marketplace has been extended. People seeking insurance and subsidies through Oregon's Affordable Care Act s…
The environmental plan that launched a thousand logging trucks is getting a makeover in the Oregon Senate.
Legislators who have played key roles in Oregon public policy in recent years are heading for the exit.
DOJ says Supreme Court ruling the sale of 800 acres illegal won't affect proposal to turn forest into a laboratory for Oregon State
While many Democrats are eager to tackle big-ticket issues like climate change in the approaching legislative session, legislators also have other ideas they want to push.
Reforms to Oregon's system for dealing with those unfit to stand trial aren't working as planned, with judges challenged to find local treatment options for those they used to send to the Oreg…
But a dissent argues that the suspect voluntarily approached the police with his admission. A further appeal is possible
Four Hillsboro school employees sued their union and school district Thursday in federal court, arguing that the union slow-walks requests from employees who want to quit their unions in viola…
A cop-watcher can again film Portland Police Chief Danielle Outlaw after the Oregon Court of Appeals struck down a stalking protective order.
A federal civil rights watchdog has found "systemic deficiencies" in the state's treatment of parents with disabilities.
Johnson & Johnson failed to disclose potential debilitating and dangerous complications posed by devices implanted in at least 3,700 women in Oregon, according to a lawsuit filed by state …
As Oregon prepares for primary elections, the Independent Party of Oregon seeks to engage growing voting bloc
The landmark report paints a complex picture while calling out one city for its disparities. Advocates remain concerned.
More than 3,600 businesses, 50,000 individuals now enrolled in OregonSaves
A trio of potential ballot measures to change the state's forestry practices don't comply with the state's constitution, a Marion County Circuit judge said Nov. 27 in backing Secretary of Stat…
It's a good time to be a holiday shopper in Oregon.
The new rule, intended to prevent immigration arrests, could put the state and federal government on a collision course.
By Christmas, crisis consultants brought on to improve Oregon's struggling foster care system are expected to wrap up their $1 million contract.
Protesters unhappy with Brown's refusal to stand with them in opposition of 230-mile pipeline planned for Southern Oregon
With a potential lawsuit looming, a state agency has begun scrutinizing its contracts with public defense lawyers.
Broad spectrum of groups rally around initiative proposing to reform Oregon's redistricting process to protect against 'bi-partisan gerrymandering'
An Oregon legislative committee considered the outlines of campaign finance reform legislation, revealing possible fault lines.
Oregon's economy continues to expand and household incomes are growing, but job growth is slowing down and the risk of recession is still present.
The job of Oregon secretary of state may not bring fame or fortune, but it's an essential state post.
A teacher injured in a fall in a Bend elementary school parking lot isn't eligible for workers compensation because she was not on the clock at the time of the accident. That's the conclusion …
After several months of noncompliance, wait times for patients being admitted to the Oregon State Hospital are back in compliance with a 2002 rule requiring the facility to take just seven day…
The next session of the Oregon Legislature is expected to begin the way the last one ended: with a dramatic clash between Democrats and Republicans over future carbon emissions.
After hitting a legal roadblock, backers of an initiative to undo a new state law that allows undocumented immigrants to get Oregon driver's licenses filed a new petition Friday.