The first teaser clips for Oprah Winfrey's tell-all interview with the Duke and Duchess of Sussex have been revealed.
Laura Dern spent just seven minutes at the Golden Globe Awards, which she attended to present the Best Supporting Actor in a Motion Picture accolade.
Jane Fonda called for Hollywood to "be leaders" in diversity in a powerful speech as she accepted the Cecil B. DeMille Award at the Golden Globe Awards on Sunday (28.02.21).
'The Crown' was named Best Drama Series at the Golden Globe Awards on Sunday (28.03.21), while 'Schitt's Creek' took the comedy accolade.
Catherine O'Hara took home her first Golden Globe Award on Sunday (28.02.21) thanks to her performance in 'Schitt's Creek'.
Daniel Kaluuya was hit by sound issues as he scooped the first Golden Globe Award of Sunday (28.03.21) evening but eventually gave an acceptance speech for Best Performance by a Supporting Act…
Louise Redknapp finds online dating "difficult to navigate", because the men she meets on dating apps keep losing touch with her.
Kaley Cuoco's husband surprised her by coming home early to be with her for the Golden Globe Awards, after he was supposed to be away at an equestrian event.
Patrick Schwarzenegger takes acting advice from his dad, Arnold Schwarzenegger, to learn from his 50-year career.
Javicia Leslie "didn't know" how to be superhero when she took on the role of Batwoman in The CW series.
U2 frontman Bono used to listen to Backstreet Boys in his car, according to his daughter.
Movie star Carey Mulligan has always been focused on her career.
Jessica Biel says that "baby brain" is taking its toll on her memory as she forgot to answer a question while promoting her new TV series 'Cruel Summer'.
Prince Philip requested that Prince Charles visited him in hospital so they could discuss the future of the Royal Family, according to Queen Elizabeth's former press secretary Dickie Arbiter.
Jonah Hill "finally loves and accepts" himself after years of "public mockery" about his body, as he shared paparazzi photos of himself without a shirt on.
Paris Hilton has insisted she's "not a stupid blonde" but is "very good at pretending to be", as she says people often have "preconceptions" about her.
Sam Neill never had any "ambitions" to be an actor, as he originally used acting as a form of speech therapy to overcome his stutter.
Anthony Mackie has admitted he had "trepidation from the beginning" about making 'The Falcon and The Winter Soldier' because he wasn't sure how they could make a Marvel Cinematic Universe seri…
Kevin Hart will star in new Netflix comedy 'Me Time', which will reunite him with 'Night School's John Hamburg.
Hollywood star Zendaya feels she reached a crossroads following her Disney success.
Movie star Priyanka Chopra Jonas loved the experience of writing her memoir.
Ellie Goulding's mother says she and her daughter have resolved their issues and she can't wait to meet her new grandchild.
Lady Gaga's dogs have been returned after they were stolen and her dog walker was shot in Hollywood earlier this week.
Miranda Lambert says the COVID-19 pandemic has made her romance with her husband Brendan McLoughlin "really strong", because lockdown gave the couple a chance to "really get to know each other".
Shanna Moakler is "super happy" for her ex-husband Travis Barker and his new girlfriend Kourtney Kardashian, as she says she has "no ill will" toward the couple.
Nick Jonas is hoping he and Priyanka Chopra Jonas will be "blessed with a child" soon, as he says the couple are "knocking wood" in the hopes that it happens.
Lady Gaga's "heart is sick" following the theft of two of her dogs, who were taken after two thieves shot her dog walker four times in the chest.
Brooke Shields says "every day feels like [she] has to begin again" as she re-learns how to walk following her recent leg injury, which she sustained falling from a balance board.
Chrishell Stause has split from Keo Motsepe after three months of dating, as sources say the former couple came to a "mutual decision" to end their romance.
'This Sceptred Isle' star Sir Kenneth Branagh underdoes a remarkable transformation into Prime Minister Boris Johnson for new COVID-19 drama.
Celebrity duo Gisele Bundchen and Tom Brady are set to spend their 12th wedding anniversary at home.
Tom Holland has revealed that he wears a thong underneath his Spider-Man costume.
Eddie Murphy has revealed his secret talent is playing the piano and he was taught how to play the instrument by his 'Saturday Night Live' co-star Joe Piscopo.
Elizabeth Olsen loved wearing a pregnant belly on 'WandaVision' during the scenes when her character is expecting.
Harvey Price is returning to residential school, where he'll be housed in a special "transitional room" ahead of making the move to college.
Mike Tyson has urged his fans to boycott Hulu over the streaming service's plans for an unauthorised limited series about his life.
A judge has ruled a protective order will not be changed so Tory Lanez is still unable to speak out about an alleged altercation with Megan Thee Stallion.
Jon M. Chu will helm 'The Great Chinese Art Heist', based on a GQ magazine article about a spate of museum art robberies.
Kelly Clarkson doesn't know how people get through tough times in their lives if they don't have a creative outlet such as songwriting.
Golf legend Tiger Woods has been moved to Cedars-Sinai Medical Center in Los Angeles as he continues his recovery.
'Bad Guy' star Billie Eilish has revealed her secret romance with rapper Brandon '7:AMP' Adams.
Queen Elizabeth bought her great-grandson Archie a waffle-maker for Christmas and the toddler wakes up asking for waffles for breakfast every morning.
Dame Helen Mirren is to star in 'White Bird: A Wonder Story', which is a spin-off from 2017 drama 'Wonder'.
Newly-released figures show that Kanye West self-funded the majority of his campaign to run for president, putting in almost $12.5 million of his own money.
Gerard Depardieu has insisted he is innocent after been charged with rape and sexual assault and feels "very serene" about having to attend court because he's confident he will be exonerated.
Ashlee Simpson's daughter Jagger was "furious" when she found out her younger sibling would be a boy, but thankfully "loves the baby" now that he's arrived.
Blake Shelton has joked Adam Levine "owes" him a "full-band performance with Maroon 5" at his wedding, but he would be happy to take up Miley Cyrus' performance offer too.
Jamie Spears' lawyer has insisted he "rescued" his daughter Britney Spears from a "life-threatening situation" by putting her under conservatorship.
John Mulaney is "doing well" after completing a 60-day stint in a rehabilitation center to work on his struggles with alcohol and cocaine addiction.
Queen Elizabeth II says people "ought to think about others" when it comes to receiving the COVID-19 vaccination, as she urged those who are sceptical of the vaccine to think about how their a…
Shay Mitchell wants her daughter to have a sibling - but doesn't want to "go through pregnancy again", as she said she's scared about suffering from prepartum depression for a second time.
James Van Der Beek's four-year-old daughter Emilia was rushed to the emergency room after hitting her head on a table, as she needed to have a small wound on her eyebrow glued together.
George Clooney once took a dog to an audition to be more memorable - but didn't get the job.
Jane Fonda has urged people to get the coronavirus vaccine and says that the jab "certainly doesn't hurt".
Former Oasis Liam Gallagher is giving up alcohol until June when COVID-19 lockdown restrictions are fully lifted in the UK.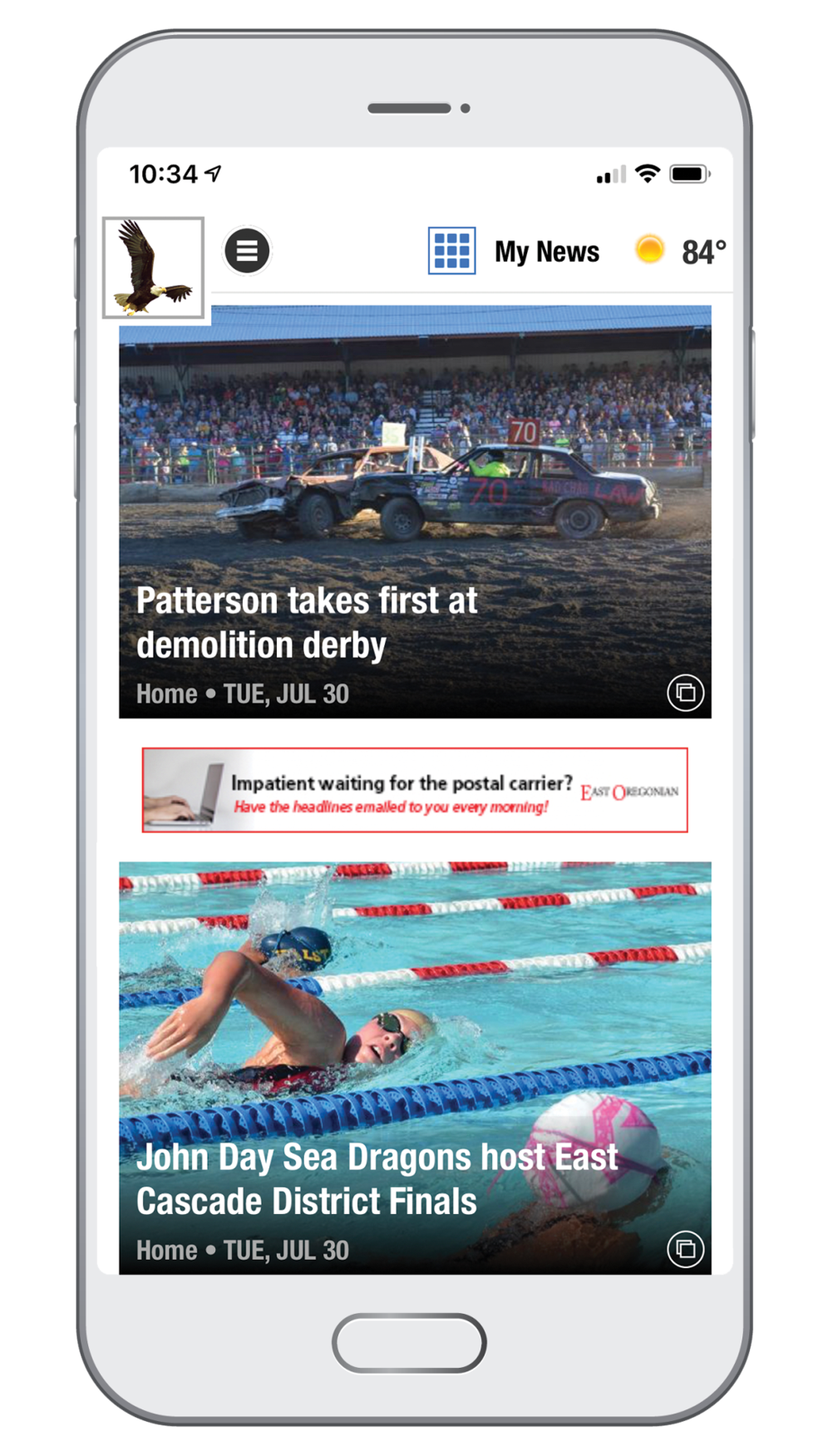 Get breaking news!