Sir Elton John has been added to the bill for Dua Lipa's forthcoming Studio 2054 live-stream on November 27.
Jennifer Grey has reassured fans of 'Dirty Dancing' that the late Patrick Swayze's beloved character Johnny Castle will not be getting recast in the upcoming sequel.
'Game of Thrones' actor Jason Momoa felt as though he was an "imposter" when he was picked to play Duncan Idaho in 'Dune', because he was "sitting in someone's dream job".
As Black Muslim in an interracial relationship, there are so many voices I must silence within me to settle into a place of nostalgic holiday cheer. I must face the burden my biracial children…
Today's Words of Comfort message comes from Jon Reed, senior pastor at Sulphur Springs Baptist Church. It is the first in a two-part series.
Editor's note: In an effort to further promote unity in the United States, President Abraham Lincoln issued a proclamation calling for one day to mark Thanksgiving. At the time, it was celebra…
Mads Mikkelsen has been confirmed for the role of Gellert Grindelwald in the 'Fantastic Beasts' franchise, following Johnny Depp's exit.
"Therefore, since we are receiving a kingdom that cannot be shaken, let us be thankful, and so worship God acceptably with reverence and awe,"
LSU sociology professors discovered that Christian nationalist support of Trump isn't tied to religious institutions or attending church on a regular basis. Instead, it's tied to not attending church.
I saw a couple of plaques in stores recently. One said "What if you have today only what you thanked God for yesterday?" Hmmm, something to think about. The other said, "Thank God for what you…
CHENOA — John Curtis Powell, 70, of Chenoa, passed peacefully into Heaven on Sunday, November 22, 2020 at home surrounded by his loving family.
With thanks and grateful hearts we enter into the Christmas season. Sunday, Nov. 29, is the first Sunday of Advent. The first candle in the Advent wreath is lighted. If there are no services a…
By: Julie Loffredi, National Lifestyle Content Desk This year has been anything but ordinary. So, as you shop for last minute gifts and stocking stuffers, why not consider some quirky, fun, an…
As 2020 draws to a close, many families prepare for a visit from Santa Claus—a symbol of the season with a noteworthy history.
Children, God's children, are suffering the pain and scars of rampant slavery in Ethiopia. Here, closer to home, young women face post-abortion trauma and separation, or the anxiety, depressio…
Today's update from the LA Dept. of Health has the number of total cases for the State at 225,638, an increase of 1,234 cases since yesterday (LDH will not be updating on Thanksgiving Day). Th…
I just wanted a bag of mulch at the discount store but the cashier discovered a hole in the bag so someone was sent to bring us another. Meanwhile, we waited. Then, another item was missing a …
Randy and Mary (Mueggenberg) Grossman of Carroll will celebrate their 50th wedding anniversary on Friday, December 4, 2020.
Bowie was just skin and bones when his owner left him next to a dumpster. Watch him transform into the chubbiest, goofiest boy!
Former Wyoming football players partner with their one-time adversary to feed people across America.
By: Julie Loffredi, National Health & Wellness Content Desk In this week's Q&A, we talk with Trish Goldsmith from the non-profit organization CancerCare to discuss the importance of an…
Thanksgiving always brings to mind the story of the Pilgrims. This year is, after all, the 400th anniversary of their arrival at Plymouth. Plans for a big celebration are now on hold, perhaps …
Isn't it frustrating to do something for someone, or give someone a compliment or gift, only for them to show zero appreciation for it? Not even a "thank you"?? Kids these days, right? Well, I…
Pete Davidson will play George Bailey in a virtual table read of the iconic festive movie 'It's A Wonderful Life'.
Melissa McCarthy has revealed that she falls "wonderfully and terribly" in love with the characters she portrays on screen.
The Killers have mocked Donald Trump in a tongue-in-cheek statement about not receiving a single Grammys nomination.
Thanksgiving. It's that holiday that marks the opening of the Christmas season, allows us to gorge ourselves on turkey and stuffing and other family recipes while watching football, maybe whil…
Brian Cox and John Malkovich are to lead an all-star ensemble in the "audio movie event" 'Unsinkable'.
Paul Bettany revealed that he loved going back to the "golden era" of cinema in the 1970s set road movie 'Uncle Frank'.
Sammy Hagar says the planned Van Halen reunion tour that was planned last year would've been "a dream come true" - but he wasn't keen on the idea of sharing a stage with singer David Lee Roth.
Justin Bieber has taken issue with the Grammys categorising his "unmistakably R&B album" 'Changes' as Pop.
According to Shaggy, he was set to record a second album with Sting before the pandemic.
Louis Tomlinson has teased what fans can expect from his second album and admitted he's taking more risks and owning what he's saying.
Elizabeth Carter's large home sat back from the street. It was November and darkness came early.
Today's Words of Comfort message comes from Will Shewey, pastor at Shades of Grace United Methodist Church in Kingsport.
The Bridge Church in Rogersville welcomes you to their Christmas event this year on December 11th with Christian artist Rhett Walker. Tickets are only $5 in advance or you can get them the day…
Meals, staples to be distributed at five locations
Marcin Garbacz, a former priest in the Catholic Diocese of Rapid City, was sentenced Monday in federal court to seven years and nine months in prison for robbing parishes of $258,696.19 from 2…
There will be high school sports in the state of Kansas in December, according to a vote by the Kansas High School Activities Association Board of Directors Tuesday afternoon.
Oak Lane Presbyterian Church and
Karin East is the regional director of sales for Regency Hotel Management and is based in Casper at the Ramkota Hotel. For at least a decade, the women of the Ramkota — Renee Penton Jones, Eas…
Now she eats breakfast with the dogs on the porch 🥰️
MEXICO CITY — Mexico's Roman Catholic Church announced the cancellation Monday of what's considered the world's largest Catholic pilgrimage, for the Virgin of Guadalupe, due to the COVID-19 pandemic.
-BEIJING — China criticized Pope Francis on Tuesday over a passage in his new book in which he mentions suffering by China's Uighur Muslim minority group.
Library will be closed Thurday, Nov. 26, Friday, Nov. 27, and Saturday, Nov. 28 for Thanksgiving and will reopen Monday, Nov. 30 at regular time.
"Tis old yet ever new," begins the refrain of a hymn about the history of salvation by William A. Williams. "Tis old yet ever new" also sums up the American feast of Thanksgiving which we will…
There's a familiar Christian hymn that's often sung at Thanksgiving: "We gather together to ask the Lord's blessing," the song begins. The opening stanza evokes the spirit of the Thanksgiving …
The Rev. Robert "Bud" Grant has been returned to ministry by the Most Rev. William Joensen, Bishop of the Diocese of Des Moines, following an investigation into an allegation of sexual abuse o…
EL CENTRO — The work of good Samaritans filled a truckload of personal care items, clothing, school supplies, toys, and Christian goodwill as the local contribution to Operation Christmas Chil…
This year has shown us that life sometimes is hard and frustrating. We can be thankful that we are alive.
Suggested Scripture(s): John 16:33; Romans 12:9-21; Philippians 4:4-7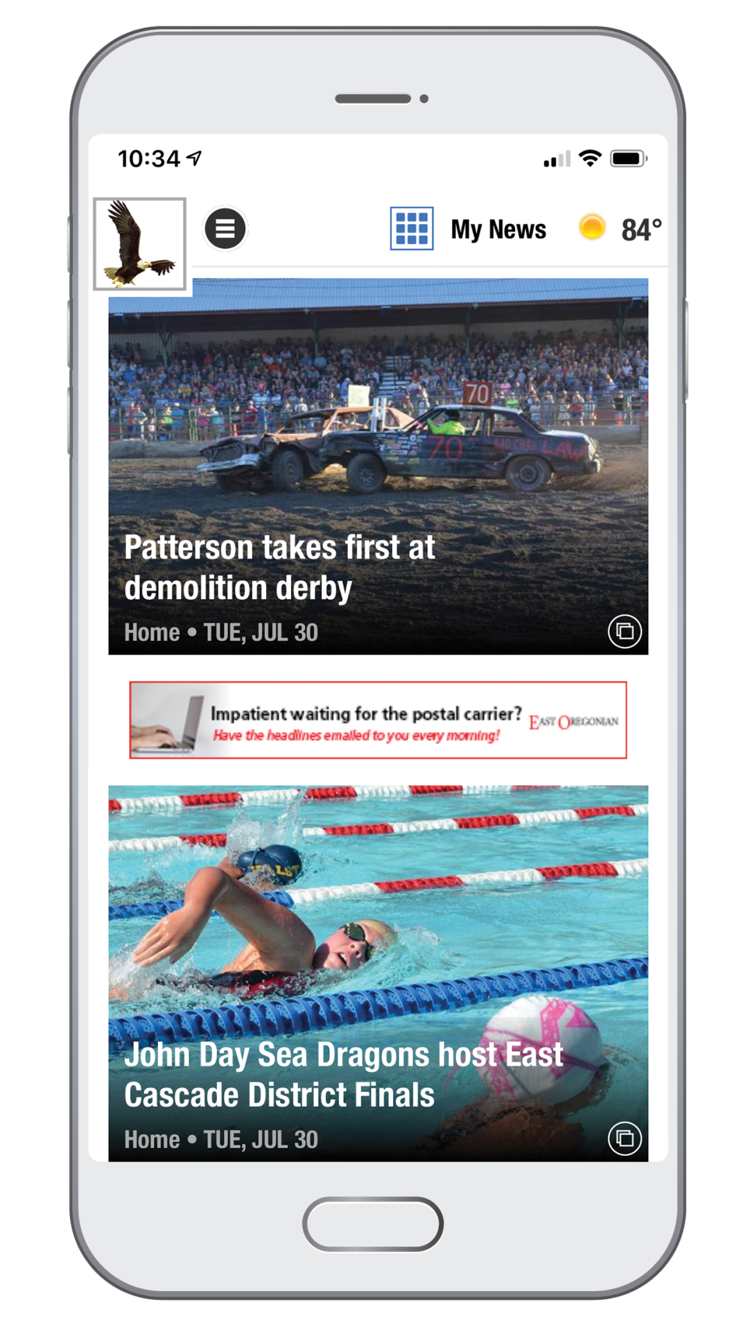 Get breaking news!