Biffy Clyro have completed work on a reflective new album and revealed it will no longer be titled 'A Commemoration Of Commiserations'.
BTS are thrilled to get to give their new song, 'Butter', its live debut at the 2021 Billboard Music Awards on May 23.
May 12—A journey toward faith is not always easy, not always straight and can often be bumpy. That's the case for Ravenna resident Priscella Lewis, who published her book, "Mended by the Maste…
Under a clear blue sky, local leaders, church members and others gathered Thursday to mark the National Day of Prayer.
Phil Lord and Christopher Miller have been tapped to direct an adaptation of 'The Premonition: A Pandemic Story' based on the new book by Michael Lewis.
Lewis Tan has joined Emma Roberts and Thomas Mann in the cast of the romantic comedy 'About Fate'.
May 12—For more than a decade, Bellevue Baptist Church has been helping Burmese refugees in their resettlement to Owensboro. And on Friday at 5:30 p.m., Bellevue and the International Center o…
Edward Norton is the latest actor reportedly set to star in the sequel to 2019's 'Knives Out'.
In the days following the 1921 Tulsa Race Massacre, some religious leaders in Tulsa did more than turn a blind eye to the atrocities — they were quoted as preaching affirmations of the violenc…
May 12—Eid 2021 Wishes: Eid ul-fitr is the festival of breaking fast that is observed by Muslims around the world after a month of fasting from dawn to dusk during the holy month of Ramadan. E…
May 12—WOOSTER The Kitchen of Hope is moving its meal program back indoors starting this weekend. DayBreak Community Church will move from curbside to-go boxes to indoor dining and serve the m…
Are you a follower or a leader?
"You are not supposed to live on toys because you cannot take them to heaven," says Adrienne, 8.
Millions of people gathered Thursday at courthouses, city halls, in churches and schools across the nation to observe the 69th consecutive National Day of Prayer. Hawkins County residents join…
A line of people eagerly awaited the peace of mind that comes with vaccination during a COVID-19 vaccine event at Pilgrim Baptist Church on Barksdale Road last week.
May 11—Ramadan, Ramzan or Ramazan is the holiest month in the Islamic calendar and this month-long fasting period is observed by Muslims all around the world. As the Islamic calendar is a luna…
May 11—Masjid committees in Assam have decided not to have mass prayers in their premises during the upcoming Eid ul-Fitr festival due to the COVID-19 pandemic and state government guidelines.…
Dua Lipa was the big winner at the 2021 BRIT Awards, taking home two trophies for British Female Artist and Album of the Year for her 2020 hit, 'Future Nostalgia'.
Headie One used his BRIT Awards performance - where he was joined by AJ Tracey - to speak out against the negative and racist stereotypes associated with drill music.
Sir Elton John and Olly Alexander used their BRIT Awards performance to send a powerful message about those living with HIV and AIDs, as they covered 'It's A Sin' by the Pet Shop Boys.
Conspiracy theories, untruths and misinformation have been on my mind recently. Listening to people only discussing some issues is actually exciting; exchanging ideas, opinions and positions b…
When there's no one to pay for a person's burial, taxpayers have to pay for it. The number of unclaimed bodies at morgues and some coroner's offices are on the rise in parts of Georgia, and so…
Why Does the Bible Say Rich People Will Fade in the Midst of Their Pursuits?
Mini was so tiny when she first came home with Emily, who already had a giant dog named Cooper! Over time, they became best friends and the sweetest cuddle buddies.
Merle and Judy Paulsen, who are pastors of the Monmouth United Methodist Church, in Monmouth, will lead the Memorial service this year at the Smithtown Church Sunday, May 30, at 2 p.m. 
ELIZABETHTON — Riverside Park, a facility of the Parks and Recreation Department of the City of Elizabethton, came in for some tender loving care last weekend.
At each bend in the road, we peer cautiously around it, wondering where it will take us. Much the same in life. At each juncture we wonder where God is taking us. How can we be sure the plans …
To Rabbi Avi Goldstein, Orthodox Judaism consists of a winning combination for many Jews: a deep connection to ancient wisdom and traditions and a vibrant forward-thinking mentality. Goldstein…
May 11—Bishop Alfred Schlert recently announced reassignment of priests throughout the Allentown Diocese, which includes parishes in Berks, Lehigh, Schuylkill and surrounding counties. The new…
In hundreds of communities across the nation, it is a tradition to host a baccalaureate service for all high school seniors, families, and the community to celebrate a significant life milesto…
LAKE JUNALUSKA — For the first time in recent history, there was a National Day of Prayer event held at Lake Junaluska.
On the steps of the U.S. Capitol 70 years ago, the Rev. Billy Graham asked Congress and then-President Harry Truman to create a National Day of Prayer.
Several Catholic parishes on the Northwest and Southwest sides will consolidate as part of the Archdiocese of Chicago's restructuring efforts, officials announced late Monday. No church buildi…
LOWER MAKEFIELD >> Members of the Woodside Presbyterian Church gathered on the grass outside of its original chapel on Edgewood Road to mark a special milestone - its 75th Anniversary as…
A crowd of roughly 60 of Waynesville's faithful gathered at noon at the Historic Haywood County Courthouse on May 6 to celebrate Christian fellowship on the National Day of Prayer.
In this week's Q&A, we are asking Outdoorsy Co-Founder and CMO Jen Young about the RV boom and advice for those looking to get into the RV rental game. Q: What's the first thing you typica…
Margaret Anne Ewing Balch McNabb
'Anywhere Away From Here' is poised to be released as a charity single.
Jake Scott is directing a documentary about Oasis' iconic shows at Knebworth.
Roger Daltrey has loved spending time on his farm amid the coronavirus crisis.
'Notting Hill' star Tony Armatrading has died at the age of 59 after a battle with cancer.
Jenny Agutter feared that the coronavirus pandemic would prevent 'The Railway Children' sequel from getting into production.
CLEVELAND, Ohio— A small group of Valley Forge High School students marched down Longwood Avenue in Parma on Friday to protest Muslim and other non-Christian students who they say do not get a…
May 11—ALLENTOWN — The retirement of nine senior pastors next month has prompted the Roman Catholic Diocese of Allentown to reassign many priests to fill the gaps in pastoral service. The nine…
Chrissie Hynde is poised to release 'Standing In The Doorway: Chrissie Hynde Sings Bob Dylan' later this month.
Rap star J Hus has been talking to the likes of Stormzy and Dave about a potential collaboration.
Pippa Bennett-Warner has joined the cast of the untitled murder mystery thriller with Saoirse Ronan, Sam Rockwell and David Oyelowo.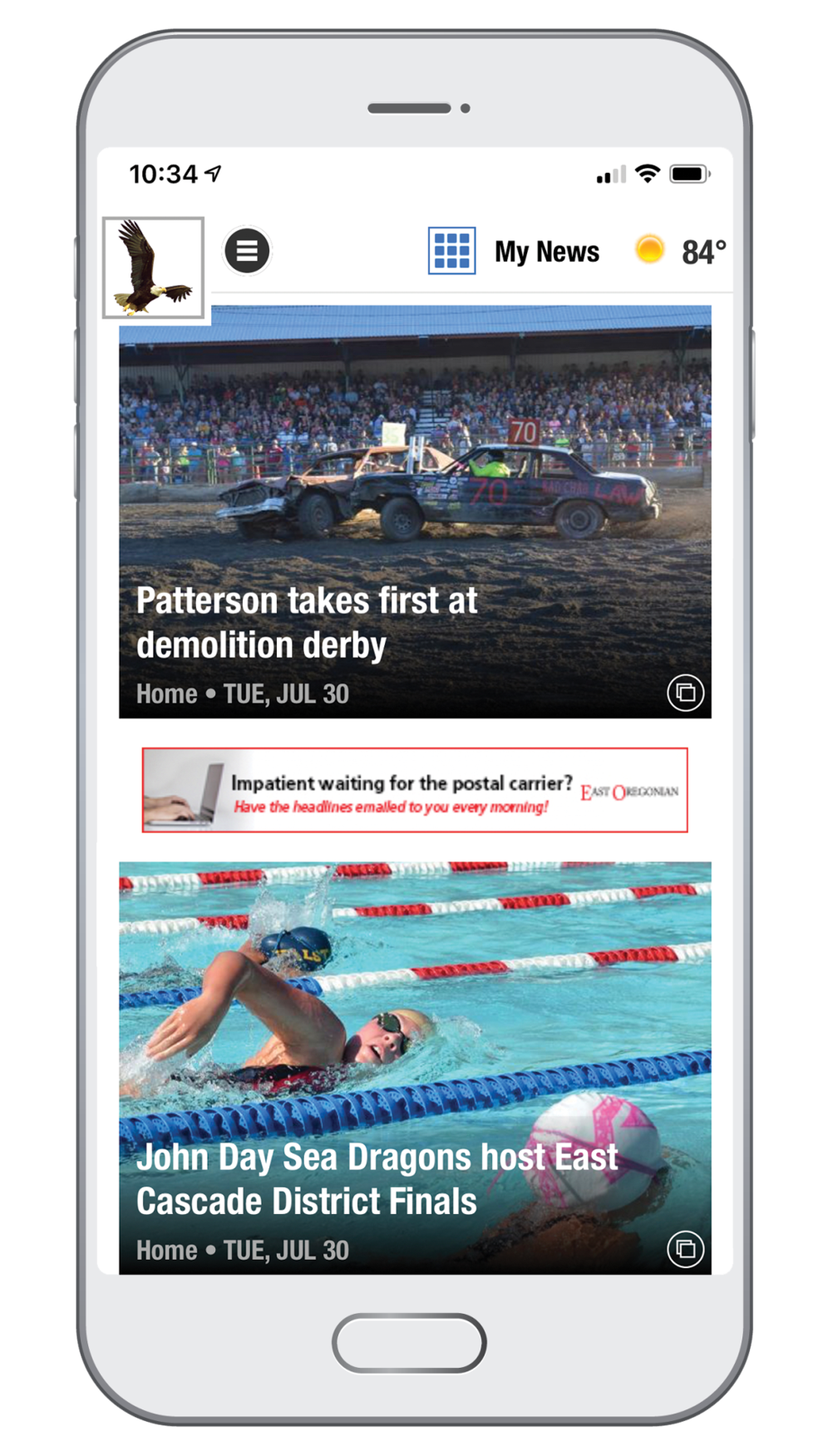 Get breaking news!