The Oregon Senate's Interim Committee on Environment and Natural Resources has unveiled the Legislature's latest version of climate change legislation.
The Oregon Senate's Interim Committee on Environment and Natural Resources has unveiled the Legislature's latest version of climate change legislation.
There couldn't be a clearer case about both the value and flaws in Oregon's public records law than the current one in Douglas County.
The Oregon Legislature created the office of public records advocate in 2017, and Ginger McCall was appointed to the post in January 2018 by Oregon Gov. Kate Brown. One year and nine months la…
Oregon Secretary of State Bev Clarno rejected two initiative petitions in December because they included more than one topic. It's the second time recently she's told would-be petition sponsor…
Maybe the third try will be successful in cobbling together a roadmap for the management of three sprawling national forests in Eastern Oregon.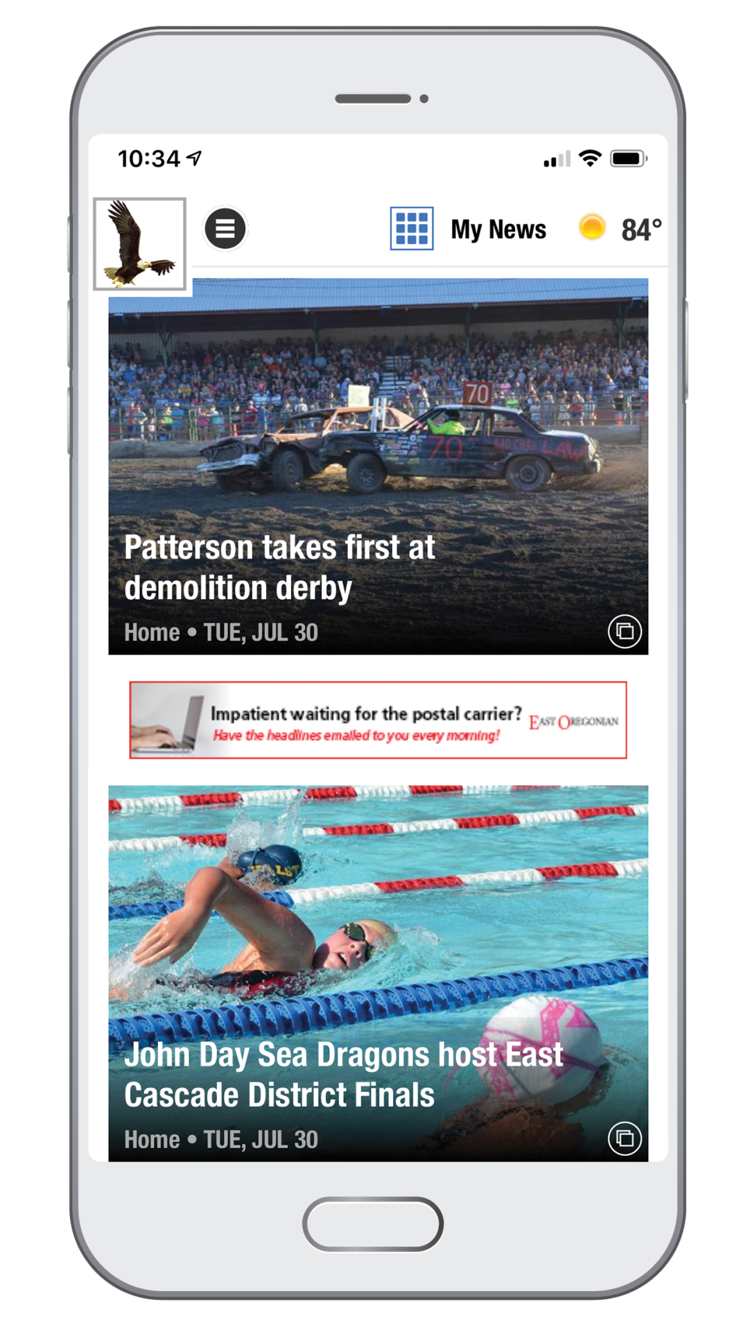 Get breaking news!
Over the last three years we've learned to be cautious with our optimism on matters of trade. But, it looks as though there has been some positive movement on that front this month.
In an era of bare-knuckled politics, it is instructive to reflect on the career of William Ruckelshaus, the first administrator of the U.S. Environmental Protection Agency.
Farmers have been poring over the details of the U.S. Department of Agriculture's interim rules governing the production of hemp. They haven't liked a lot of what they see.
With the holiday shopping season upon us, we would like to urge residents to shop local, and here's why.
When people spend other people's money, they can be less than finicky. And so it seems with workers at the state of Oregon.
A recent study produced by the Knight Foundation and Gallup probably didn't grab the attention of a lot of county residents, but it sure caught our gaze.
For years we've advocated for legislation that would give agricultural producers and processors easier access to affordable, legal foreign workers they need to make up for the lack of domestic…
Oregon Republicans most likely understood at the end of the last session that the controversial carbon emission issue wasn't going to go away.
Oregon may not know it yet, but in 2021, it is going to lose a tremendous amount of influence in Washington, D.C.
You can be savoring an IPA along the John Day River after a long day of adventuring in Oregon's forests and honestly wonder if things couldn't get much better. But sometimes those charged with…
Ginger McCall, Oregon's first public records advocate, left office Oct. 11 with some suggestions for her successor, the Public Records Advisory Council she headed and lawmakers and other offic…
With all due respect to Sonny Perdue, there's more to farming than size.
Farm groups are lauding a new agricultural trade deal the administration has reached with Japan.
Oregonians may be asked next year to approve a ballot measure that would decriminalize the possession of illegal drugs. That in itself is a bad idea. Worse is the way the measure would finance…
Gov. Kate Brown missed an excellent opportunity when she declined last week to call for a special session of the Legislature to amend Senate Bill 1013, a new law that revises the crime of aggr…
Gov. Kate Brown's decision to hire Oregon's first public records advocate in January 2018 was a promising step toward addressing deficiencies with how agencies, at both the state and local lev…
The efforts to put a recall of Oregon Gov. Kate Brown on the ballot is a visible sign of the rural-urban divide.
We remember when we found out that our favorite chocolate chip cookies weren't made by elves in a hollow tree. Had we not been 8 at the time we might have hired a lawyer and taken the folks at…
Malheur County Sheriff Brian Wolfe effectively ended a broiling controversy Wednesday when he announced that there would be no investigation of a local newspaper regarding alleged telephonic h…
Occasionally it is prudent to remind voters in Oregon of a few, fundamental elements regarding our access to government.
A time-honored tradition that hearkens back to a simpler time, a county fair typically serves as a demarcation line between the end of summer and the start of school. The fair is sort of that …
A Clackamas County judge has opened a gaping loophole in Oregon's Public Records Law, and the state Court of Appeals needs to slam it shut, posthaste.
By now most area voters know about the two efforts to recall Gov. Kate Brown and as the effort gains steam lawmakers on both sides of the aisle should take notice.
Last week it was reported that the Trump administration has decided to move the headquarters of the Bureau of Land Management from Washington, D.C., to Grand Junction, Colo.
The incident had all the earmarks of a daring rescue. A woman fell off a cliff. A group of emergency responders just happened to be near and quickly deployed to save the day.
Democracy shouldn't be a spectator sport.
Thousands of Oregonians gathered in front of the state Capitol last week to protest climate change bills that wouldn't help the climate but would significantly raise the cost of gasoline, dies…
Recent thunderstorms sparking multiple small fires across the forest should be a reminder that fire season is here.
Progress, our new special section inside this week's edition, is a testament to what can be accomplished when people work together with the shared goal of improving their communities.
The United States and Mexico reached a last-minute deal June 7 that prevented the imposition of new tariffs threatened by the Trump administration.
Last week the nation and Europe marked the 75th anniversary of the D-Day landings.
There is great irony in a legislative proposal to embrace the National Popular Vote, which would change how Oregon helps elect our nation's president.
Many local people have spent countless hours on projects to better our communities, and we believe that focusing on these achievements will inspire more while bringing people together.
Let's take stock of the progress of the gray wolf's recovery in the Lower 48 states, shall we?
Oregon voters watched Monday as political drama took center stage in Salem when Republican members of the Senate returned after a week-long walk out.
Gov. Kate Brown's nomination of Enterprise rancher and big game hunter James Nash to the Oregon Fish and Wildlife Commission shouldn't have been controversial.
In 10 years, the labor shortage in U.S. agriculture will be a thing of the past.
The good news is Gov. Kate Brown finally has a plan for putting PERS on solid financial footing. The bad news is that it includes pushing SAIF off that solid ground, as well as taking most of …
Oregon's Legislature is proposing Senate Bill 959, which addresses legislative financial compensation. As it stands, Oregon lawmakers earn $31,200 a year and a $149 per diem payment for meals …
That 825 Oregonians died in a single year by suicide is a sobering assessment of our collective ability to help those who feel trapped in their own despair.
Oregon Gov. Kate Brown and the Democrat majority in the Legislature want to make sure that no one in the state, least of all farmers and ranchers, receive any benefits from regulatory relief f…
Some folks sure know how to start a conversation.
Cattlemen are cheering an announcement that the Department of the Interior will soon propose a plan to end federal protections on grey wolves.
Former Secretary of State Norma Paulus was a product of rural Oregon. She exemplified what individuals can do when given a chance — conquering poverty, polio and the lack of a college degree t…
Dennis Richardson was a courageous man.
A racial slur being used against one of our local student-athletes at a high school basketball game is appalling, and as a community, we must stand together in declaring bigotry will not be to…
Just about the last thing a visitor to Ted Birdseye's ranch would expect to see is "Tube Man."
Over the past few weeks, we have received reports of an outbreak of measles in southwestern Washington, which has now hit more than 50 patients.
Every child in Oregon deserves an excellent education — regardless of where the student lives or attends school, regardless of whether the student comes from a well-to-do family or an impoveri…
As a society, we have made such progress against once-common illnesses that we forget they are still around and still potentially life-threatening. The measles outbreak in Southeast Washington…